Product Description
FEATURES
 
1. We make Euro Universal coupler, Germany coupler, Italy coupler, UK coupler, Israel coupler etc.
2. Target market: Europe, South America, Middle East.
3. Material: Steel, Brass, Stainless Steel.
4. Various surface coating: Chrome plated, Nickel plated, Copper color etc.
5. Proven and positive connection using ball-locking mechanism.
6. Used for air tools and air compressors.
 
 
SPECIFICATIONS
 
1. Max. Working Pressure: 150 Psi.
2. Temperature: -40 oF to 225 oF (-20 oC to 107oC).   
3. Air Flow: 35 SCFM at 100 Psi inlet with 10 Psi pressure drop. 
  
 
 
 
 
 
ADVANTAGE
1. Steel, brass, ss304, ss316 different material for your selection
2. Different seals, NBR, Viton as you request.
3. 5% tested by water at 10 bar, 100% tested by air and appearance test.
4. One year quality assurance after shipment.
5. Custom fitting as your drawing or we make drawing as your sample.
 
WHY CHOOSE US?
 
1)XHnotion offer one stop solution. Over 5000 items for you to save efforts and costs.
 
2)We have molds workshop, die-casting workshop, CNC workshop, plastic injection workshop to make sure each part exactly as the drawing and good function.
 
3) We will answer within 24 hours.
 
4) Whatever quantity you are requesting, we always offer you the best quality.
 
5)3D drawing, cad drawing service for custom fittings, hose, valve, cylinder
 
Our Factory                                                                                  Our Workshop   
Our Package                                                                                Our Warehouse
  XHnotion, is a leading manufacturer of pneumatic components and flow valve in China. Our products include below item 
pneumatic fittings, plastic, brass, stainless steel push in fittings pneumatic quick coupling, air tool kits, air blow gun pneumatic muffler,
silencer, filter air hose- PU tubes, nylon tube, PE tube, PTFE tubes, etc
  Solenoid control valve for water, air, diesel, oil, air cylinder, air preparation, pneumatic directional valve modular hose, water push in fitting.     
Exhibition  
                                                                                          2015
                                                                        PTC EXPO IN SHANGHA
                                                                                        2016
                                                              AIR-TECH EXPO IN BIRMINGHAM
                                                                                    2017
                                                                AAPEX EXPO IN LAS VEGAS
FAQ
 
Packing
Transparent plastic bag + neutral carton + neutral box + pallet
Custom packaging are available, XHnotion brand packaging are available
 
Shipping :
Export port: HangZhou or ZheJiang , China
Shipping way: by sea, by air, by courier
Delivery time 3 days to 30 days depends on actual orders.
 
Payment Terms
We accept T/T, L/C, Paypal, western union,etc.
 
Samples Policy
For regular item1 piece, free samples against your courier account or you pick up from us.
For custom items, we will discuss by email.
 
Return Policy: 
We assure you 1 year policy after shipment. If there is any problem during this period, please contact us for support.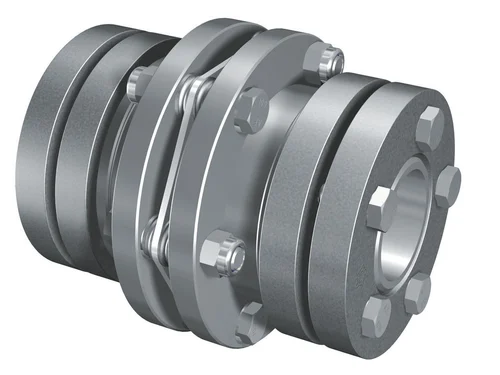 How does a flexible coupling handle electrical insulation between shafts?
Flexible couplings are typically not designed to provide electrical insulation between shafts. In most cases, flexible couplings are used solely for the purpose of transmitting mechanical power from one shaft to another while accommodating misalignment and absorbing shocks and vibrations. They do not offer any electrical isolation or insulation properties.
When electrical insulation is required between two rotating shafts in a system, additional components or specialized couplings are used. For applications where electrical isolation is necessary, insulated couplings or special insulation components can be employed. These types of couplings feature insulating materials, coatings, or designs that prevent electrical current from flowing between the connected shafts.
Insulated couplings can be beneficial in certain applications, such as electric motor drives or systems involving sensitive electronics. They help prevent stray currents, ground loops, and electrical interference that could potentially damage equipment or affect the accuracy of electronic signals. However, it is important to note that not all flexible couplings provide this electrical insulation capability, and users should carefully select couplings that meet the specific electrical isolation requirements of their application.
Summary: Flexible couplings, as standard mechanical components, do not inherently provide electrical insulation between shafts. They are primarily used for mechanical power transmission and misalignment compensation. If electrical insulation is needed between rotating shafts, insulated couplings or specialized components with insulating properties should be chosen to meet the specific requirements of the application.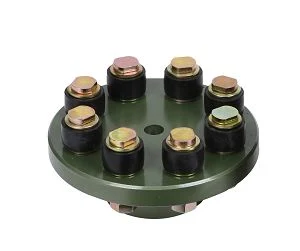 What are the differences between single and double flexible coupling designs?
Single and double flexible couplings are two common designs used for power transmission in various mechanical systems. Here are the main differences between the two:
Design: The primary difference lies in their configuration. A single flexible coupling consists of one flexible element connecting two shafts, while a double flexible coupling, also known as a two-piece flexible coupling, uses two flexible elements with an intermediate shaft in between. The double flexible coupling resembles two single couplings connected in series.
Torsional Flexibility: Single flexible couplings typically provide greater torsional flexibility than double flexible couplings. The presence of an intermediate shaft in the double coupling design adds some rigidity and reduces the overall torsional flexibility of the system.
Compensation of Misalignment: Both single and double flexible couplings can compensate for angular and parallel misalignment between shafts. However, due to its additional flexible element, the double flexible coupling may have slightly better misalignment compensation capabilities.
Length and Space: Single flexible couplings are generally shorter in length compared to double flexible couplings. The double flexible coupling's design requires additional space to accommodate the intermediate shaft, making it longer than the single coupling.
Shaft Separation: Single flexible couplings connect the two shafts directly without any intermediate components, while the double flexible coupling separates the shafts using an intermediate shaft. This shaft separation in the double design can be advantageous in certain applications.
Stiffness: The double flexible coupling tends to be slightly stiffer than the single flexible coupling due to the presence of the intermediate shaft, which may affect its ability to absorb vibrations and shock loads.
Application: Single flexible couplings are commonly used in various applications, including pumps, compressors, fans, and general power transmission systems. Double flexible couplings are often preferred in applications where a higher level of torsional stiffness is required, such as certain industrial machinery.
Both single and double flexible coupling designs have their advantages and are suitable for different types of machinery and power transmission requirements. The choice between the two depends on factors such as the specific application, the level of misalignment compensation needed, the available space, and the desired torsional flexibility for the system.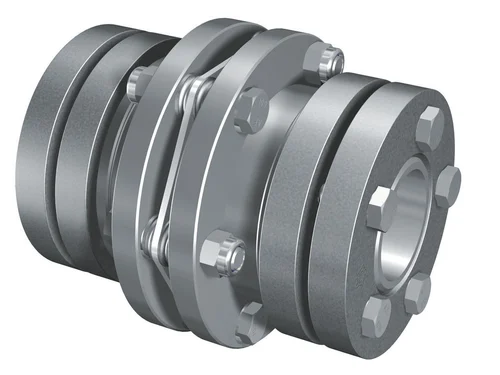 Are there any limitations or disadvantages of using flexible couplings?
While flexible couplings offer numerous advantages, they do come with some limitations and disadvantages that should be considered when selecting them for specific applications. Here are some of the common limitations and disadvantages of using flexible couplings:
Torsional Stiffness: Flexible couplings provide some level of torsional flexibility, which is advantageous in many applications. However, in systems that require high precision and minimal angular deflection, the inherent flexibility of the coupling may not be suitable. In such cases, a rigid coupling may be more appropriate.
Limitation in High-Torque Applications: While some flexible couplings can handle moderate to high torque levels, they may not be as well-suited for extremely high-torque applications. In such cases, specialized couplings, such as gear couplings, may be required to handle the high torque demands.
Temperature Limitations: The performance of certain flexible coupling materials, especially elastomers and plastics, may be affected by extreme temperature conditions. High temperatures can lead to premature wear and reduced lifespan of the coupling, while low temperatures may result in reduced flexibility and potential brittleness.
Chemical Compatibility: Certain flexible coupling materials may not be compatible with certain chemicals or substances present in the application's environment. Exposure to chemicals can cause degradation or corrosion of the coupling material, affecting its performance and lifespan.
Installation and Alignment: Flexible couplings require proper installation and alignment to function effectively. If not installed correctly, misalignment issues may persist, leading to premature wear and reduced performance. Aligning the shafts accurately can be time-consuming and may require specialized equipment and expertise.
Cost: In some cases, flexible couplings may be more expensive than rigid couplings due to their more complex design and use of specialized materials. However, the cost difference is often justified by the benefits they offer in terms of misalignment compensation and vibration damping.
Service Life: The service life of a flexible coupling can vary depending on the application's conditions and the quality of the coupling. Regular maintenance and timely replacement of worn or damaged parts are essential to ensure the coupling's longevity and prevent unexpected failures.
Despite these limitations, flexible couplings remain highly valuable components in a wide range of applications, providing efficient torque transmission and compensating for misalignment. Proper selection, installation, and maintenance can help mitigate many of the disadvantages associated with flexible couplings, ensuring their reliable and long-lasting performance in various mechanical systems.



editor by CX 2023-11-07