Product Description
Product Description
FCL flexible coupling is widely used,owing to its advantages:compact designing,easy installation,convenient maintenance,small size and light weight.As long as the relative displacement between shafts is kept within the specified tolerance,coupling will operate the best function and have a longer working life.
Size available from:90,100,112,125,140,160,180,200,224,250,280,315,355,400,450,560,630
FCL flexible coupling is widely used for its compact design, easy installation, convenient maintenance, small size and light weight. 
1. A flexible structure that is made through combining a flange with a coupling bolt.
2. Easy to attach.
3. Easy to replace the bush by just removing the coupling bolt, which makes maintenance and preservation easy.
4. Absorbs misalignment such as eccentricity and declination, and absorbs screw vibrations to prevent noise.
5. Does not transmit the thrust load.
6. Material could be customized.
Detailed Photos
Product Parameters
Packaging & Shipping
Package
Standard suitable package / Pallet or container.
Polybag inside export carton outside, blister and Tape and reel package available.
If customers have specific requirements for the packaging, we will gladly accommodate.
Shipping

10-20working days ofter payment receipt comfirmed (based on actual quantity).
Packing standard export packing or according to customers demand.   

Professional goods shipping forward.
Company Profile
FAQ
Q: Are you trading company or manufacturer?
A: We are factory.
Q: How long is your delivery time?
A: Generally it is 5-10 days if the goods are in stock. or it is 15-20 days if the goods are not in stock, it is according to quantity.
Q: Do you provide samples ? is it free or extra ?
A: Yes, we could offer the sample for free charge but do not pay the cost of freight.
Q: What is your terms of payment ?
A: Payment=1000USD, 30% T/T in advance ,balance before shippment.
We warmly welcome friends from domestic and abroad come to us for business negotiation and cooperation for mutual benefit. To supply customers excellent quality products with good price and punctual delivery time is our responsibility.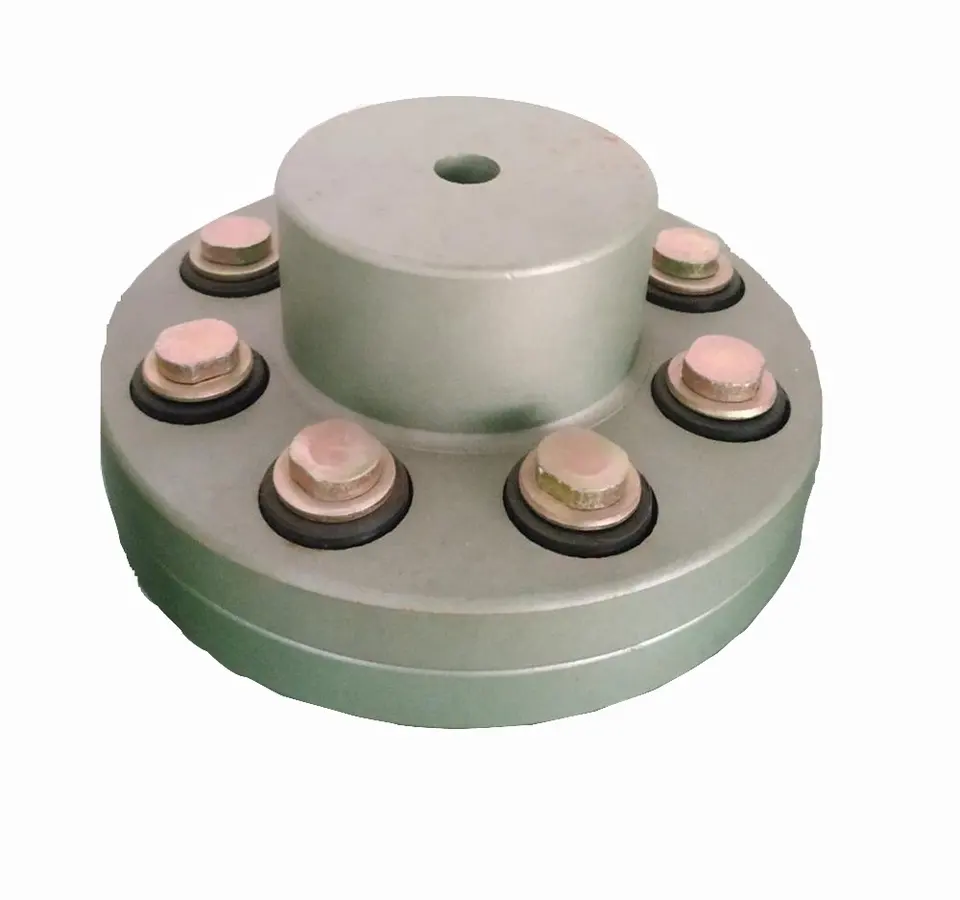 Can flexible couplings accommodate variable operating conditions and loads?
Yes, flexible couplings are designed to accommodate variable operating conditions and loads in mechanical systems. They offer several features that allow them to adapt to changing conditions and handle different loads effectively. Below are the reasons why flexible couplings are well-suited for such applications:
Misalignment Compensation: Flexible couplings can handle misalignment between shafts, including angular, parallel, and axial misalignment. This capability allows them to accommodate slight shifts in shaft positions that may occur due to thermal expansion, vibration, or other factors, ensuring smooth operation even in changing conditions.
Shock and Vibration Absorption: Flexible couplings can dampen shocks and vibrations that result from sudden changes in load or operating conditions. The flexible element in the coupling acts as a buffer, absorbing and reducing the impact of sudden loads or transient forces, protecting connected equipment and increasing system reliability.
Variable Load Capacity: Flexible couplings come in various designs and materials, each with its load capacity range. Manufacturers provide different coupling models with varying load capacities to accommodate different applications. Properly selecting the right coupling for the specific load conditions ensures reliable power transmission even under varying loads.
Compensation for Thermal Expansion: Temperature changes can cause thermal expansion in mechanical systems, leading to shaft misalignment. Flexible couplings can handle the resulting misalignment, compensating for thermal expansion and ensuring continuous and smooth power transmission.
Torsional Stiffness: Flexible couplings are designed with a balance between flexibility and torsional stiffness. This property allows them to adapt to variable loads while still providing the necessary rigidity for efficient power transmission.
Durable Materials and Designs: Manufacturers produce flexible couplings from durable materials like stainless steel, aluminum, or engineered elastomers. These materials ensure that the couplings can withstand varying operating conditions, including temperature fluctuations, harsh environments, and high loads.
Dynamic Behavior: Flexible couplings have a dynamic behavior that enables them to operate smoothly and efficiently under changing loads and speeds. They can handle variations in rotational speed and torque while maintaining consistent performance.
Application Flexibility: Flexible couplings find applications in a wide range of industries, from automotive and aerospace to industrial and marine. Their versatility allows them to accommodate variable operating conditions and loads in different systems.
Summary: Flexible couplings are well-suited for applications with variable operating conditions and loads. Their ability to compensate for misalignment, absorb shocks and vibrations, and handle thermal expansion make them reliable components in mechanical systems. The availability of various coupling designs and materials allows for the selection of the appropriate coupling based on the specific application requirements, ensuring optimal performance and longevity in variable conditions.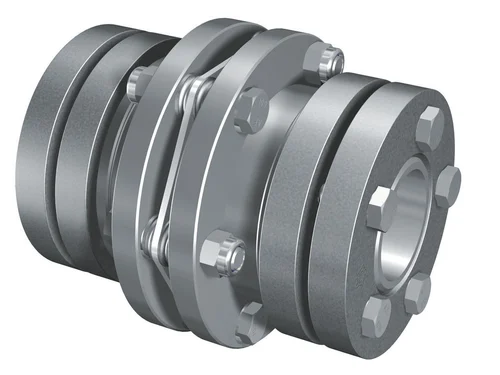 What are the common signs of wear and failure in flexible couplings?
Flexible couplings can experience wear and failure over time, which may lead to operational issues and potential equipment damage. Some common signs of wear and failure in flexible couplings include:
Excessive Vibrations: An increase in vibrations during operation can indicate wear or misalignment in the flexible coupling. Excessive vibrations can also lead to additional wear on connected equipment.
Strange Noises: Unusual noises, such as squealing, rattling, or clunking sounds, may indicate misalignment, fatigue, or damaged elements in the flexible coupling.
Increased Heat: If a flexible coupling is operating at a higher temperature than usual, it could indicate increased friction due to wear or improper lubrication.
Visible Damage: Physical inspection may reveal visible signs of wear, such as cracks, tears, or distortion in the flexible coupling's components.
Reduced Performance: A decrease in the performance of the connected machinery, such as lower speed or torque transmission, may be a sign of coupling wear.
Looseness or Play: Excessive play or looseness in the coupling may indicate worn or damaged components, which can lead to misalignment and decreased efficiency.
Leakage: In the case of fluid-filled couplings, leakage of the fluid can indicate seal damage or wear in the coupling.
Cracks or Corrosion: Cracks or signs of corrosion on metallic components of the coupling can indicate material fatigue or exposure to harsh environmental conditions.
Uneven Wear: Uneven wear patterns on coupling elements or unusual wear at specific points can be indicative of misalignment or excessive torque.
Increased Friction: If the flexible coupling starts to exhibit increased resistance or friction during operation, it may be a sign of wear or inadequate lubrication.
Regular maintenance and inspection are essential to identify these signs of wear and failure early on and prevent further damage to the flexible coupling and connected equipment. Timely replacement or repair of worn or damaged components can help maintain the reliability and efficiency of the system.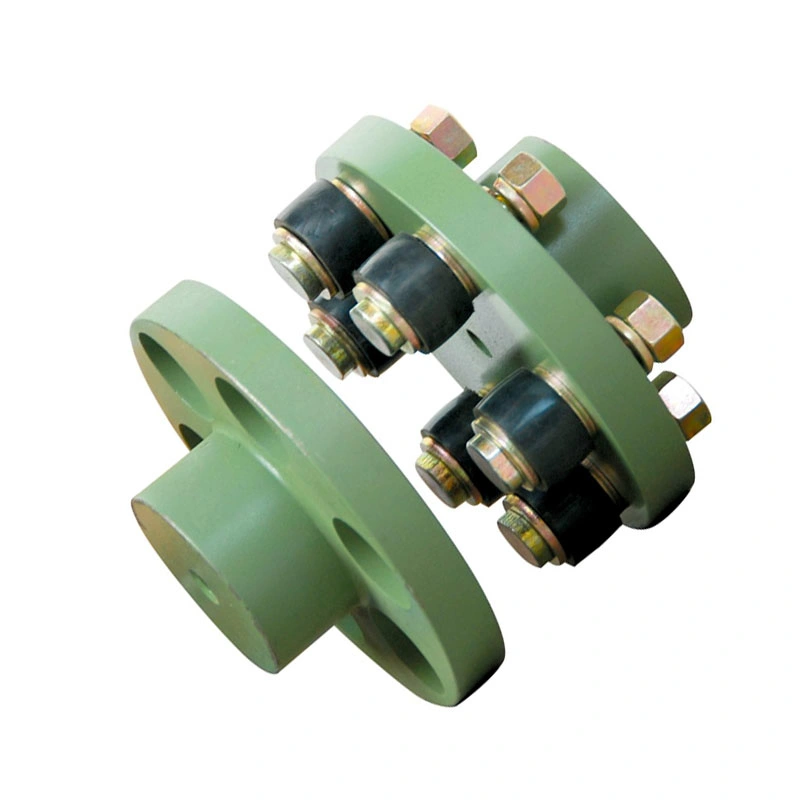 How does a flexible coupling protect connected equipment from shock loads and vibrations?
Flexible couplings play a crucial role in protecting connected equipment from shock loads and vibrations by providing damping and isolation capabilities. When machines or mechanical systems experience sudden shock loads or vibrations, the flexible coupling acts as a buffer, absorbing and dissipating the impact, thereby reducing the transmitted forces and protecting the equipment. Here's how flexible couplings achieve this:
Damping of Vibrations: Flexible couplings are often made from materials that exhibit damping properties. When vibrations are transmitted through the shafts, the flexible coupling's material can absorb a portion of the vibrational energy, converting it into heat. This dissipation of energy helps reduce the amplitude of the vibrations and prevents them from propagating further into the connected equipment.
Vibration Isolation: In addition to damping vibrations, flexible couplings also offer a degree of vibration isolation. They are designed to decouple the two shafts, which means that vibrations occurring on one shaft are not directly transmitted to the other shaft. This isolation effect prevents vibrations from propagating across the entire system and minimizes the impact on sensitive equipment or nearby components.
Shock Absorption: When the connected machinery experiences sudden shock loads, such as during a startup or abrupt changes in load, the flexible coupling can act as a shock absorber. The coupling's design allows it to deform slightly under the impact, absorbing and distributing the shock energy. This prevents the shock from being directly transferred to the connected equipment, reducing the risk of damage or premature wear.
Misalignment Compensation: Flexible couplings are capable of compensating for misalignment between the shafts. Misalignment can lead to additional stresses and vibrations in the system. By allowing for some degree of angular, parallel, and axial misalignment, the flexible coupling reduces the forces transmitted to the connected equipment and the supporting structures.
Reduction of Resonance Effects: Resonance is a phenomenon that occurs when the natural frequency of a system matches the frequency of external vibrations, leading to amplified vibrations. Flexible couplings can help avoid resonance effects by altering the system's natural frequency and providing some level of flexibility that damps the resonance response.
By incorporating a flexible coupling into the drivetrain or power transmission system, equipment manufacturers and operators can significantly improve the reliability and longevity of connected machinery. The coupling's ability to dampen vibrations, isolate shocks, and compensate for misalignment contributes to a smoother and more stable operation, reducing maintenance requirements and enhancing overall system performance.
In summary, flexible couplings act as protective elements, shielding connected equipment from shock loads and vibrations. Their ability to dampen vibrations, isolate shocks, and compensate for misalignment contributes to a smoother and more reliable operation of various mechanical systems.



editor by CX 2023-10-06