Product Description
Dedicated Couplings Adaptors for Ductile Iron Pipes ISO 2531/EN545 EN 14525, ANSI/AWWA C219
Description
SYI can supply the Dedicated Couplings dedicated Couplings, dedicated to connect the ductile iron pipe (upto DN2200)
SYI Dedicated Couplings DIMENSIONS
SYI S. N.

DN

pipe O.D.

O.D. Tolerance

D2

H

L

Min. pipe end prepared length

 

mm

DC40

40

56

+1.0

-3.0

120

102

166

100

DC50

50

66

+1.0

-3.0

126

102

166

100

DC60

60

77

+1.0

-3.0

135

102

166

100

DC65

65

82

+1.0

-3.0

156

102

166

100

DC80

80

98

+1.0

-3.0

184

102

166

100

DC100

100

118

+1.0

-3.0

205

102

166

100

DC125

125

144

+1.0

-3.0

232

102

166

100

DC150

150

170

+1.0

-3.0

264

102

173

100

DC200

200

222

+1.0

-3.5

315

102

173

100

DC250

250

274

+1.0

-3.5

374

102

173

100

DC300

300

326

+1.0

-3.5

426

102

173

100

DC350

350

378

+1.0

-3.5

494

152

254

150

DC400

400

429

+1.0

-4.0

544

152

254

150

DC450

450

480

+1.0

-4.0

595

152

254

150

DC500

500

532

+1.0

-4.0

650

152

254

150

DC600

600

635

+1.0

-4.5

753

152

254

150

DC700

700

738

+1.0

-4.5

858

152

254

150

DC800

800

842

+1.0

-4.5

962

152

254

150

DC900

900

945

+1.0

-5.0

1070

178

280

150

DC1000

1000

1048

+1.0

-5.0

1173

178

280

150

DC1100

1100

1152

+1.0

-6.0

1282

178

280

150

DC1200

1200

1255

+1.0

-6.0

1385

178

280

150

DC1400

1400

1462

+1.0

-6.0

1592

178

295

150

DC1500

1500

1565

+1.0

-6.0

1691

178

295

150

DC1600

1600

1668

+1.0

-6.0

1798

178

295

150

DC1800

1800

1875

+1.0

-6.0

2015

254

375

150/300

DC2000

2000

2082

+1.0

-6.0

2222

254

375

150/300

DC2200

2200

2288

+1.0

-6.0

2415

254

375

150/300
For other sizes not mentioned above, please contact us. We have right to change the data without further notice.

1. Material
BODY: Ductile Iron grade 500-7/450-10 in accordance with ISO 1083 or 70-50-05/65-45-12 with ASTM A536
GLAND: Ductile Iron grade 500-7/450-10 in accordance with ISO 1083 or 70-50-05/65-45-12 with ASTM A536
GASKET: Rubber E.P.D.M./SBR/NBR in accordance with EN 681.1
D-BOLTS AND NUTS: Carbon Steel Grade 8.8 with dacromet coating
2. Working Pressure: 16 Bar or 250 PSI
3. Fluid Temperature: 0°C – 50°C, excluding frost
4. Allowed Angular Deflection: 6°
5. Joint Gap:19mm
6. Coating
External Coatings:
Liquid epoxy resin painting
Epoxy applied by FBE
According to customers' requirements

Internal Coatings:
Liquid epoxy resin painting
Epoxy applied by FBE
According to customers' requirements
7.Reference Rules
Designed and tested in accordance with EN14525, ANSI/AWWA C219 and EN545
Package
Packing: Different package CHINAMFG your request,like wood cases&pallets,ply-wood crates&pallets,steel crates&pallets and etc.
Quality Control
Company Profile
SYI has continually invested in better technology and production facilities. More than 4,000 patterns
are ready. We are capable to finish all the production processes from moulding, shot-blasting, machining, coating to packaging. We have over 100,000 m2 foundry land including:
-10,000 m2 of the pattern, sand mixing, polishing, machining, hydraulic pressure, coating, packaging workshops;
-4,000 m2 of 3 green sand moulding workshops and 1 resin sand moulding workshops;
-3,000 m2 of automatic moulding machine line and epoxy coating line
-professional laboratory
-machining shop
-and our own tooling shop
Strict process and operating regulations together with perfect quality assurance system making every production step under control. All the products are subject to tests and inspections including composition analysis, metallographic examination, dimension & surface finish inspection, ring test, tensile test, hardness test, hydrostatic test, CHINAMFG and coating test to be sure that the products meet the requirements of the standards.
Since 2009, CHINAMFG Pipeline has developed from a pipes & fittings seller to a professional project solution provider, including the 1 stop service and solution from pipes, fittings, couplings & flanged adaptors, valves, fire hydrants, to water CHINAMFG and accessories.
SYI products have served 111 countries CHINAMFG up to now!
Most of these customers cooperated with CHINAMFG for more than 20 years!
We value long term cooperation relationship mostly!

Welcome to send us an inquiry for more details and price!!!
P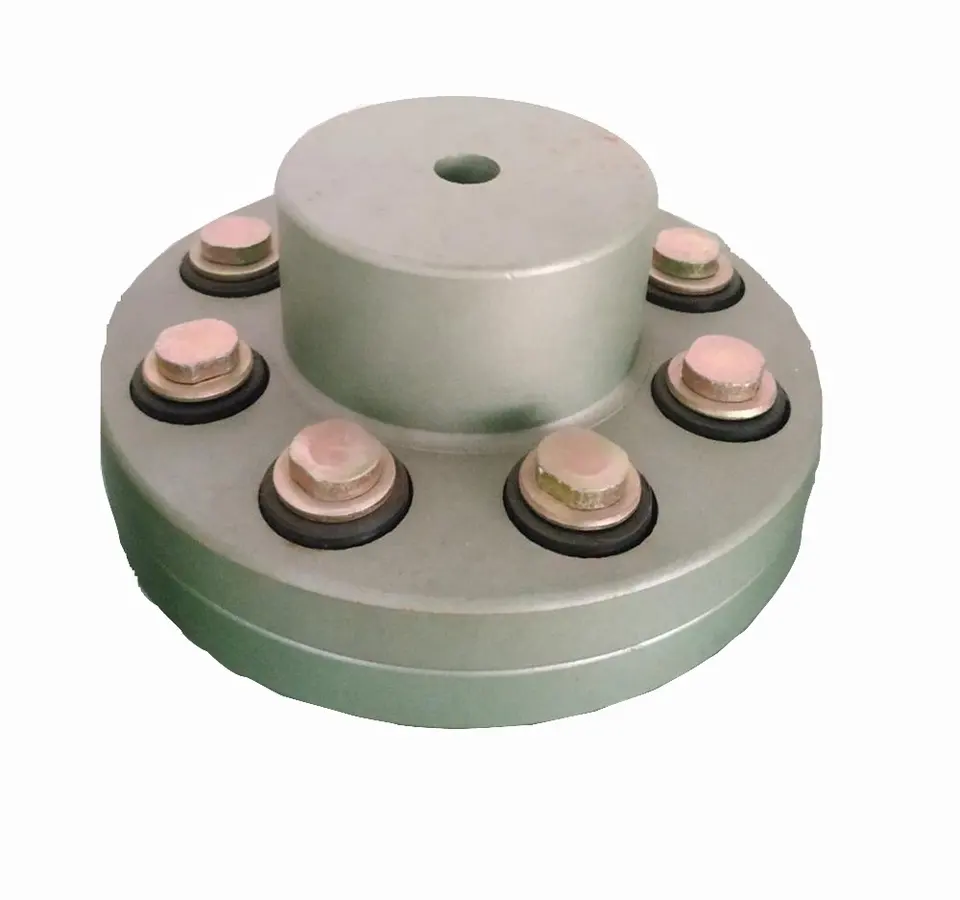 Can flexible couplings accommodate variable operating conditions and loads?
Yes, flexible couplings are designed to accommodate variable operating conditions and loads in mechanical systems. They offer several features that allow them to adapt to changing conditions and handle different loads effectively. Below are the reasons why flexible couplings are well-suited for such applications:
Misalignment Compensation: Flexible couplings can handle misalignment between shafts, including angular, parallel, and axial misalignment. This capability allows them to accommodate slight shifts in shaft positions that may occur due to thermal expansion, vibration, or other factors, ensuring smooth operation even in changing conditions.
Shock and Vibration Absorption: Flexible couplings can dampen shocks and vibrations that result from sudden changes in load or operating conditions. The flexible element in the coupling acts as a buffer, absorbing and reducing the impact of sudden loads or transient forces, protecting connected equipment and increasing system reliability.
Variable Load Capacity: Flexible couplings come in various designs and materials, each with its load capacity range. Manufacturers provide different coupling models with varying load capacities to accommodate different applications. Properly selecting the right coupling for the specific load conditions ensures reliable power transmission even under varying loads.
Compensation for Thermal Expansion: Temperature changes can cause thermal expansion in mechanical systems, leading to shaft misalignment. Flexible couplings can handle the resulting misalignment, compensating for thermal expansion and ensuring continuous and smooth power transmission.
Torsional Stiffness: Flexible couplings are designed with a balance between flexibility and torsional stiffness. This property allows them to adapt to variable loads while still providing the necessary rigidity for efficient power transmission.
Durable Materials and Designs: Manufacturers produce flexible couplings from durable materials like stainless steel, aluminum, or engineered elastomers. These materials ensure that the couplings can withstand varying operating conditions, including temperature fluctuations, harsh environments, and high loads.
Dynamic Behavior: Flexible couplings have a dynamic behavior that enables them to operate smoothly and efficiently under changing loads and speeds. They can handle variations in rotational speed and torque while maintaining consistent performance.
Application Flexibility: Flexible couplings find applications in a wide range of industries, from automotive and aerospace to industrial and marine. Their versatility allows them to accommodate variable operating conditions and loads in different systems.
Summary: Flexible couplings are well-suited for applications with variable operating conditions and loads. Their ability to compensate for misalignment, absorb shocks and vibrations, and handle thermal expansion make them reliable components in mechanical systems. The availability of various coupling designs and materials allows for the selection of the appropriate coupling based on the specific application requirements, ensuring optimal performance and longevity in variable conditions.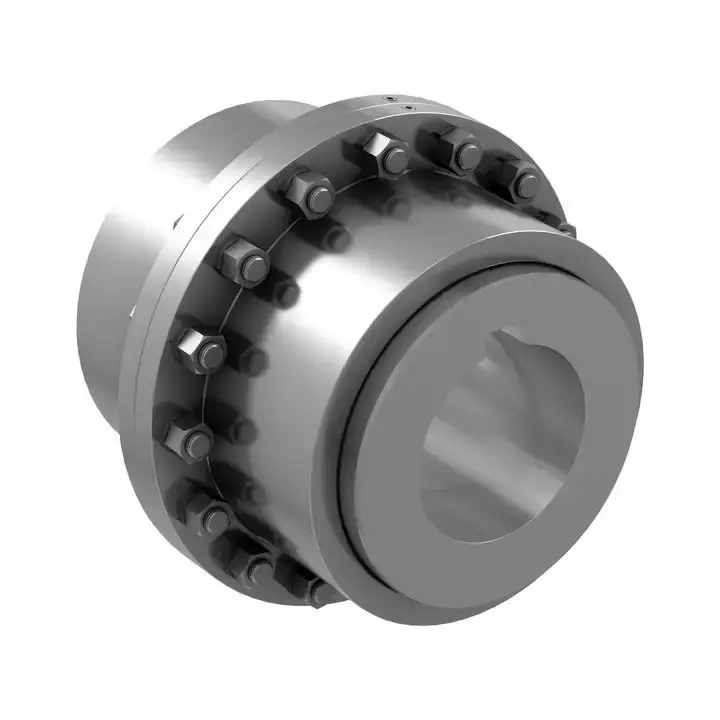 How does a flexible coupling accommodate changes in shaft alignment due to thermal expansion?
Flexible couplings are designed to accommodate changes in shaft alignment that occur due to thermal expansion in rotating machinery. When equipment operates at elevated temperatures, the materials used in the shafts and other components expand, causing shifts in the relative positions of the connected shafts. This thermal expansion can lead to misalignment, which, if not addressed, may result in additional stress on the equipment and premature wear.
Flexible couplings employ specific design features that allow them to handle thermal-induced misalignment effectively:
Flexibility: The primary feature of a flexible coupling is its ability to flex and deform to some extent. This flexibility allows the coupling to absorb small amounts of angular, parallel, and axial misalignment that may result from thermal expansion. As the shafts expand or contract, the flexible coupling compensates for the misalignment, helping to maintain proper alignment between the two shafts.
Radial Clearance: Some flexible couplings, such as elastomeric couplings, have radial clearance between the coupling's mating parts. This radial clearance provides additional room for the shafts to move laterally during thermal expansion without creating excessive forces on the coupling or connected equipment.
Sliding Elements: Certain flexible couplings feature sliding elements that can move relative to each other. This capability allows the coupling to accommodate axial displacement resulting from thermal expansion or other factors.
Flexible Element Materials: The materials used in the flexible elements of the coupling are chosen for their ability to handle the temperature range experienced in the application. Elastomeric materials, for example, can be selected to withstand high temperatures while still maintaining their flexibility.
It is essential to understand that while flexible couplings can compensate for some degree of thermal-induced misalignment, there are limits to their capabilities. If the thermal expansion exceeds the coupling's compensating range, additional measures, such as incorporating expansion joints or using specialized couplings designed for greater misalignment compensation, may be necessary.
When selecting a flexible coupling for an application with potential thermal expansion, it is crucial to consider the expected operating temperature range and the level of misalignment that may occur due to thermal effects. Working with coupling manufacturers and consulting coupling catalogs can help in choosing the most suitable coupling type and size for the specific thermal conditions of the machinery.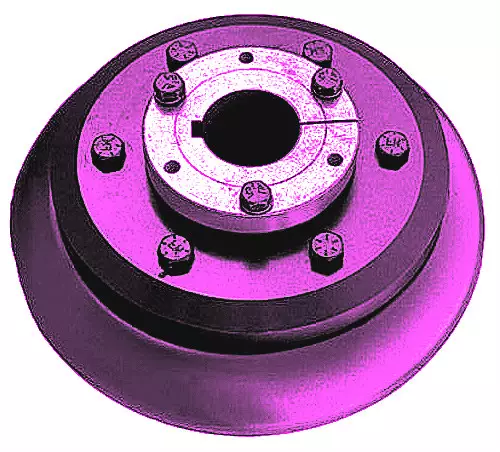 What is a flexible coupling and how does it work?
A flexible coupling is a mechanical device used to connect two shafts while allowing for relative movement between them. It is designed to transmit torque from one shaft to another while compensating for misalignment, vibration, and shock. Flexible couplings are essential components in various rotating machinery and systems, as they help protect the connected equipment and enhance overall performance.
Types of Flexible Couplings:
There are several types of flexible couplings, each with its unique design and characteristics. Some common types include:
Jaw Couplings: Jaw couplings feature elastomer spiders that fit between two hubs. They can accommodate angular and parallel misalignment while dampening vibrations.
Disc Couplings: Disc couplings use thin metallic discs to connect the shafts. They are highly flexible and provide excellent misalignment compensation.
Gear Couplings: Gear couplings use gear teeth to transmit torque. They offer high torque capacity and can handle moderate misalignment.
Beam Couplings: Beam couplings use a single piece of flexible material, such as a metal beam, to transmit torque while compensating for misalignment.
Bellows Couplings: Bellows couplings use a bellows-like structure to allow for axial, angular, and parallel misalignment compensation.
Oldham Couplings: Oldham couplings use three discs, with the middle one having a perpendicular slot to allow for misalignment compensation.
How a Flexible Coupling Works:
The operation of a flexible coupling depends on its specific design, but the general principles are similar. Let's take the example of a jaw coupling to explain how a flexible coupling works:
Two shafts are connected to the coupling hubs on either side, with an elastomer spider placed between them.
When torque is applied to one shaft, it causes the spider to compress and deform slightly, transmitting the torque to the other shaft.
In case of misalignment between the shafts, the elastomer spider flexes and compensates for the misalignment, ensuring smooth torque transmission without imposing excessive loads on the shafts or connected equipment.
The elastomer spider also acts as a damping element, absorbing vibrations and shocks during operation, which reduces wear on the equipment and enhances system stability.
Overall, the flexibility and ability to compensate for misalignment are the key features that allow a flexible coupling to function effectively. The choice of a specific flexible coupling type depends on the application's requirements, such as torque capacity, misalignment compensation, and environmental conditions.



editor by CX 2023-09-30