Product Description
The Advantages of Quick Lock Pipe Couplings in Tunnel and Mine Slurry Systems
In the realm of tunnel and mine slurry systems, the choice of pipe couplings plays a crucial role in ensuring efficient and reliable operations. Among the various options available, quick lock pipe couplings have emerged as the preferred choice for many industry professionals. Today, we delve into the reasons behind this widespread adoption and shed light on the key benefits they offer.
One of the primary advantages of quick lock pipe couplings is their exceptional ease of installation. These couplings are designed to be quickly and securely connected, eliminating the need for complex and time-consuming procedures. This not only saves valuable time but also reduces labor costs, making them a cost-effective solution for tunnel and mine projects.
Furthermore, quick lock pipe couplings boast remarkable versatility. They can be easily adapted to various pipe sizes and materials, ensuring compatibility with different slurry systems. This flexibility allows for seamless integration into existing infrastructure, minimizing the need for extensive modifications or replacements.
Another key point to consider is the superior sealing capability of quick lock pipe couplings. The tight and reliable connection they provide prevents leakage, which is of utmost importance in tunnel and mine slurry systems. By minimizing the risk of slurry leakage, these couplings contribute to maintaining a safe and environmentally friendly working environment.
Moreover, quick lock pipe couplings exhibit excellent resistance to corrosion and wear. The harsh conditions often encountered in tunnel and mine operations can take a toll on equipment, but these couplings are specifically designed to withstand such challenges. Their durability ensures a longer service life, reducing maintenance requirements and enhancing overall system reliability.
We could provide Pipe coupling for quick connecting pipes, pressure up to 10Mpa:
| | |
| --- | --- |
| Item | Data |
| Size | DN200mm—-DN700mm |
| Steel grade | ZG230-450 |
| MOQ | 10PCS |
| Usage | For tunnel's slurry pipe connecting |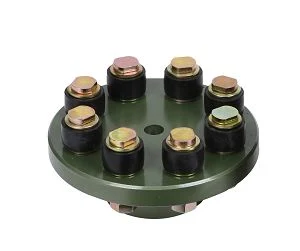 How does a flexible coupling deal with backlash and torsional stiffness?
A flexible coupling deals with backlash and torsional stiffness in the following ways:
Backlash: Backlash refers to the play or clearance between mating teeth in mechanical systems. In certain couplings, such as gear couplings, some degree of backlash is unavoidable due to the space between the teeth. However, flexible couplings with elastomeric or beam-type elements typically have minimal to no backlash. The flexibility of these elements allows them to maintain continuous contact and transmit torque smoothly without any gaps or play between components.
Torsional Stiffness: Torsional stiffness is the ability of a coupling to resist rotational deformation or twisting under torque. It is essential to have adequate torsional stiffness in some applications to ensure accurate motion transmission and responsiveness. Flexible couplings exhibit a balance between torsional stiffness and flexibility. While they allow for a degree of angular and parallel misalignment, they still possess sufficient torsional stiffness to transmit most of the torque efficiently. This characteristic helps maintain the precision of motion control systems and prevents power losses due to deformation.
The design and materials used in flexible couplings contribute to their ability to address both backlash and torsional stiffness effectively. Here are some key features:
Elastomeric Elements: Couplings with elastomeric elements, such as rubber or polyurethane, provide excellent flexibility to absorb misalignments and dampen vibrations. They also exhibit minimal backlash as the elastomeric material maintains continuous contact between the coupling components.
Beam-Type Couplings: Beam-type couplings use thin metal beams to transmit torque. These couplings offer high torsional stiffness while still accommodating misalignments. The beams can flex slightly under torque, absorbing shocks and compensating for misalignment without compromising torsional rigidity.
Composite Couplings: Some flexible couplings use composite materials that combine the advantages of different materials to achieve specific performance characteristics. These composites can offer low backlash and precise torsional stiffness, making them suitable for demanding applications.
High-Quality Manufacturing: The precision manufacturing of flexible couplings ensures that components fit together with minimal clearances, reducing backlash. Additionally, high-quality materials contribute to better torsional stiffness and overall performance.
Overall, flexible couplings strike a balance between flexibility to accommodate misalignments and sufficient torsional stiffness to transmit torque efficiently. By effectively addressing backlash and torsional stiffness, these couplings contribute to the smooth and reliable operation of various mechanical systems.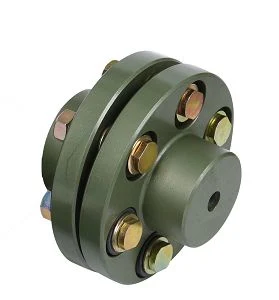 How does a flexible coupling handle torsional vibrations in rotating machinery?
A flexible coupling is designed to handle torsional vibrations in rotating machinery by providing a degree of flexibility and damping. Torsional vibrations are oscillations that occur in the drivetrain due to torque variations, sudden load changes, or other transient events. These vibrations can lead to resonance, excessive stress, and premature failure of components.
Flexible couplings mitigate torsional vibrations through the following mechanisms:
Torsional Compliance: Flexible couplings have an element, such as an elastomeric insert, that can deform or twist to absorb torsional shocks. When the drivetrain experiences torsional vibrations, the flexible element flexes, effectively isolating and dampening the vibrations before they propagate further.
Damping: Many flexible couplings have inherent damping properties, especially those with elastomeric components. Damping dissipates the energy of the torsional vibrations, reducing their amplitude and preventing resonance from occurring.
Tuned Design: Some flexible couplings are specifically designed with specific torsional characteristics to match the drivetrain's requirements. By tuning the coupling's stiffness and damping properties, engineers can ensure optimal torsional vibration control.
Torsional Stiffness: While flexible couplings provide flexibility to absorb vibrations, they also offer a degree of torsional stiffness to maintain the torque transmission efficiency between the shafts.
It is important to select the appropriate flexible coupling based on the specific torsional characteristics and requirements of the rotating machinery. Different applications may demand different types of couplings with varying levels of flexibility and damping. High-performance flexible couplings can effectively minimize torsional vibrations, protecting the drivetrain and connected equipment from excessive stress and potential damage.
Additionally, proper alignment of the flexible coupling during installation is crucial to ensure its optimal performance in mitigating torsional vibrations. Misalignment can introduce additional stresses and exacerbate torsional issues in the system. Regular inspection and maintenance of the flexible coupling will help identify any signs of wear or damage that may affect its ability to handle torsional vibrations effectively.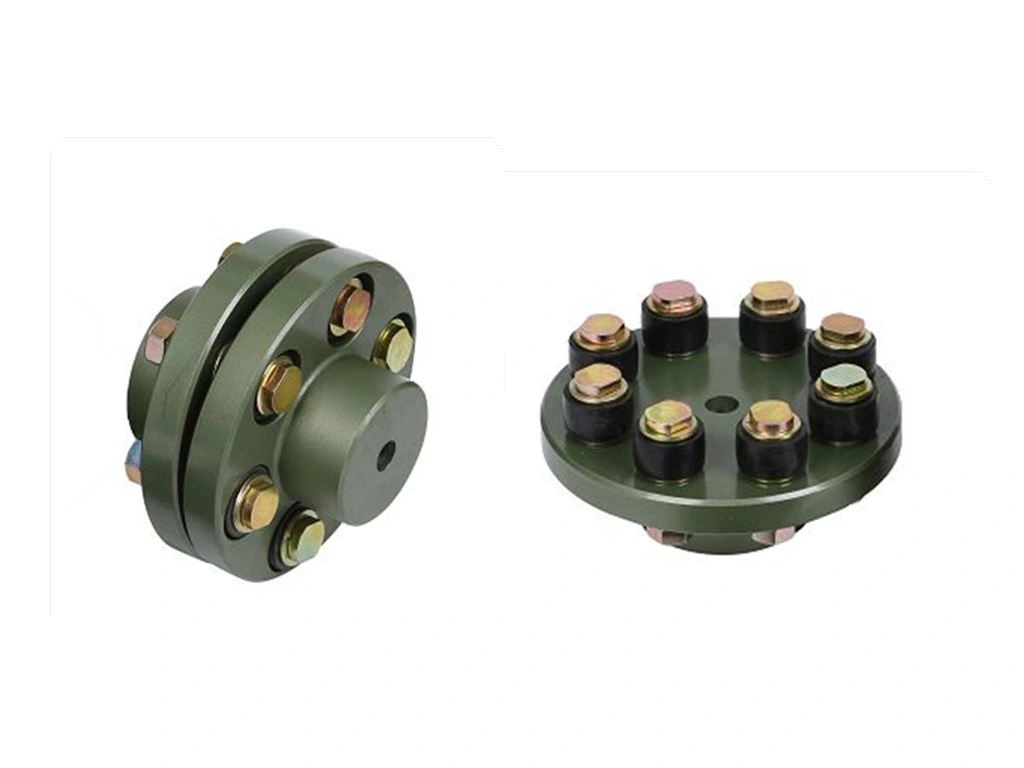 Can flexible couplings handle misalignment between shafts?
Yes, flexible couplings are specifically designed to handle misalignment between shafts in rotating machinery and mechanical systems. Misalignment can occur due to various factors, including installation errors, thermal expansion, manufacturing tolerances, or shaft deflection during operation.
Flexible couplings offer the ability to compensate for different types of misalignment, including:
Angular Misalignment: When the shafts are not collinear and have an angular offset, flexible couplings can accommodate this misalignment by flexing or twisting, allowing the two shafts to remain connected while transmitting torque smoothly.
Parallel Misalignment: Parallel misalignment occurs when the two shafts are not perfectly aligned along their axes. Flexible couplings can adjust to this misalignment, ensuring that the shafts remain connected and capable of transmitting power efficiently.
Axial Misalignment: Axial misalignment, also known as end float or axial displacement, refers to the relative axial movement of the two shafts. Some flexible coupling designs can accommodate axial misalignment, allowing for slight axial movements without disengaging the coupling.
The ability of flexible couplings to handle misalignment is essential in preventing premature wear and failure of the connected equipment. By compensating for misalignment, flexible couplings reduce the stress on the shafts, bearings, and seals, extending the service life of these components and improving overall system reliability.
It is crucial to select the appropriate type of flexible coupling based on the specific misalignment requirements of the application. Different coupling designs offer varying degrees of misalignment compensation, and the choice depends on factors such as the magnitude and type of misalignment, the torque requirements, and the operating environment.
In summary, flexible couplings play a vital role in handling misalignment between shafts, ensuring efficient power transmission and protecting mechanical systems from the adverse effects of misalignment. Their ability to accommodate misalignment makes them indispensable components in various industrial, automotive, aerospace, and marine applications.



editor by CX 2023-08-18