Product Description
SDSX Grooved Flexible Coupling
Systems & Performance
SDSX Grooved mechanical couplings(GMC) are available in both rigid and flexible models.
Flexible couplings are designed to accommodate axial displacement, rotation and a minimum 1 degree of angular movement.
Flexible couplings are used in applications
that call for curved or deflected layouts or when
systems are exposed to outside forces beyond
normal static conditions.such as seismic events or where vibration or noise attenuation are a concern.
Description
SDSX Flexible coupling is designed from 1″-12″, and pressure is 300psi/2070 kPa.
Bolts/Nuts: Heat-treated plated carbon steel, meeting its mechanical properties Grade 8.8.
Gaskets: EPDM, silicon rubber and Nitrile rubber.
Dimensions
 
Nominal
Size mm/in
Pipe O.D
mm/in
Working
Pressure
PSI/MPa
Bolt Size
Dimensions mm/in
No.-Size   mm
Ø
L
H
25
1
33.7
1.327
300
2.07
2-3/8*45
60   
2.362
102 
4.016
45 
1.772
32
1¼
42.4
1.669
300
2.07
2-3/8*45
70 
2.756
106 
4.173
44 
1.732
40
1½
48.3
1.900
300
2.07
2-3/8*45
73 
2.874
108 
4.252
44 
1.732
50
2
57.0
2.245
300
2.07
2-3/8*55
83
3.268
122 
4.803
45 
1.772
50
2
60.3
2.375
300
2.07
2-3/8*55
87
3.425
123 
4.843
44 
1.732
65
2½
73.0
2.875
300
2.07
2-3/8*55
100 
3.937
138 
5.433
44 
1.732
65
2½
76.1
3.000
300
2.07
2-3/8*55
103 
4.055
142 
5.591
45 
1.772
80
3
88.9
3.500
300
2.07
2- 1/2*60
117 
4.606
166 
6.535
45 
1.772
100
4
108.0
4.250
300
2.07
2- 1/2*65
137 
5.393
188 
7.401
48 
1.889
100
4
114.3
4.500
300
2.07
2- 1/2*65
139 
5.472
190 
7.480
49 
1.929
125
5
133.0
5.250
300
2.07
2- 1/2*75
163 
6.417
210 
8.268
49 
1.929
125
5
139.7
5.500
300
2.07
2- 1/2*75
168 
6.614
218 
8.583
49 
1.929
150
6
159.0
6.250
300
2.07
2- 1/2*75
192 
7.559
242 
9.528
49 
1.929
150
6
165.1
6.500
300
2.07
2- 1/2*75
193 
7.598
241 
9.488
49 
1.929
150
6
168.3
6.625
300
2.07
2- 1/2*75
198.5 
7.815
249 
9.803
50
1.969
200
8
219.1
8.625
300
2.07
2-5/8*85
253 
9.961
320 
12.598
59
2.323
250
10
273
10.748
300
2.07
2-7/8*130
335 
13.189
426 
16.772
68
2.677
300
12
323.9
12.752
300
2.07
2-7/8*130
380 
14.96
470 
18.504
65
2.559
Material Specification
Housing: Ductile iron conforming to ASTM A-536, grade 65-45-12.
Housing Coating: Paint red and orange
• Optional: Hot dipped galvanized, electro galvanized.
Gaskets
• EPDM: Temperature range -34ºC to +150ºC. Recommended for hot water service within
the specified temperature range plus a variety of dilute acids,oil-free air and many chemical services.
 
NOT RECOMMENDED FOR PETROLEUM SERVICES.
• Silicon Rubber: Temperature range -40ºC to +177ºC. Recommended for drinking water,
hot water, high-temperature air and some high-temperature chemicals.
NOT RECOMMENDED FOR PETROLEUM SERVICES.
• Nitrile Rubber: Temperature range -29ºC to +82ºC. Recommended for petroleum products,
air with oil vapors, vegetable and mineral oils within the specified temperature range.
NOT RECOMMENDED FOR HOT WATER
SERVICES OVER +150°F/+66ºC OR FOR HOT
DRY AIR OVER +140°F/+60ºC.
Installation
Certification


Showroom
Application
Package and shipment
Production and quality control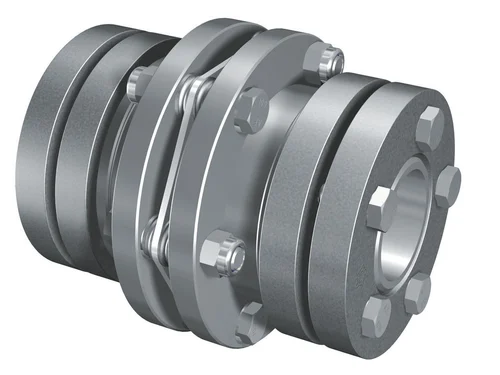 How does a flexible coupling handle electrical insulation between shafts?
Flexible couplings are typically not designed to provide electrical insulation between shafts. In most cases, flexible couplings are used solely for the purpose of transmitting mechanical power from one shaft to another while accommodating misalignment and absorbing shocks and vibrations. They do not offer any electrical isolation or insulation properties.
When electrical insulation is required between two rotating shafts in a system, additional components or specialized couplings are used. For applications where electrical isolation is necessary, insulated couplings or special insulation components can be employed. These types of couplings feature insulating materials, coatings, or designs that prevent electrical current from flowing between the connected shafts.
Insulated couplings can be beneficial in certain applications, such as electric motor drives or systems involving sensitive electronics. They help prevent stray currents, ground loops, and electrical interference that could potentially damage equipment or affect the accuracy of electronic signals. However, it is important to note that not all flexible couplings provide this electrical insulation capability, and users should carefully select couplings that meet the specific electrical isolation requirements of their application.
Summary: Flexible couplings, as standard mechanical components, do not inherently provide electrical insulation between shafts. They are primarily used for mechanical power transmission and misalignment compensation. If electrical insulation is needed between rotating shafts, insulated couplings or specialized components with insulating properties should be chosen to meet the specific requirements of the application.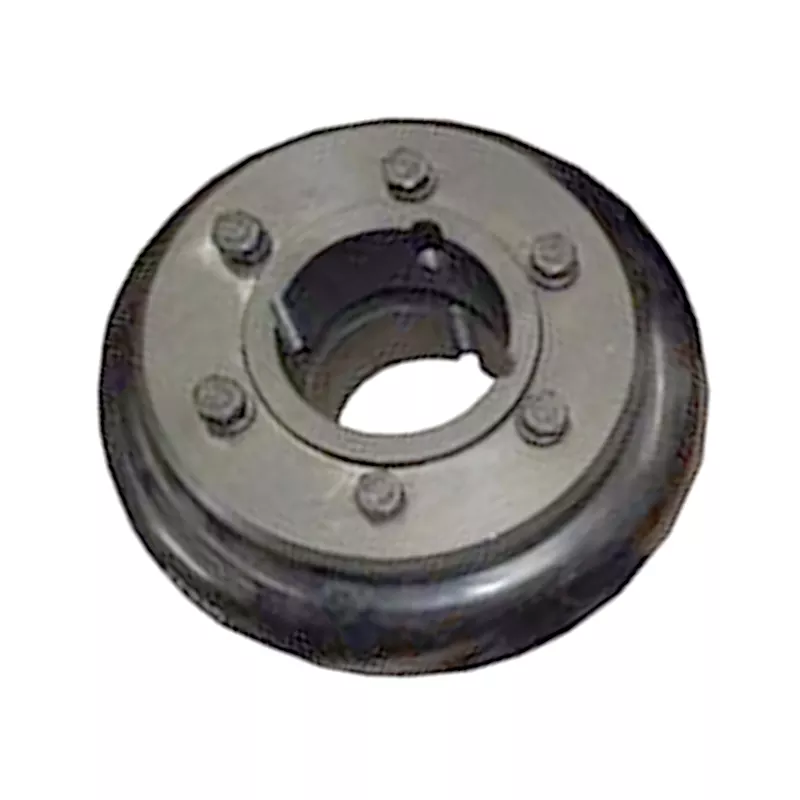 Can flexible couplings be used in high-temperature environments, such as furnaces and kilns?
Flexible couplings can be used in high-temperature environments, such as furnaces and kilns, but the selection of the appropriate coupling is crucial to ensure reliable performance and longevity under these extreme conditions. Here are some key considerations:
Material Selection: The choice of materials is critical when using flexible couplings in high-temperature applications. Look for couplings made from heat-resistant materials that can withstand the elevated temperatures without experiencing significant degradation. Common materials used for high-temperature couplings include stainless steel, high-temperature alloys, and certain types of elastomers designed for heat resistance.
Lubrication: High temperatures can cause lubricants to break down or evaporate more quickly. Some flexible couplings may require specialized high-temperature lubricants to ensure smooth operation and reduce wear at elevated temperatures. Check the manufacturer's recommendations for lubrication in high-temperature environments.
Thermal Expansion: In high-temperature applications, the equipment and shafts may experience thermal expansion, leading to misalignment. Flexible couplings with higher misalignment capabilities may be necessary to accommodate these thermal effects and prevent additional stress on the system.
Torsional Stiffness: Consider the required torsional stiffness for the specific application. In high-temperature environments, couplings may experience changes in stiffness due to temperature variations. It is essential to choose a coupling with appropriate torsional characteristics for the intended operating temperature range.
Application Specifics: Evaluate the specific operating conditions of the furnace or kiln, including the maximum and fluctuating temperatures, vibration levels, and potential exposure to chemicals or other harsh elements. Choose a coupling that can withstand these conditions without compromising performance or safety.
Coupling Type: Different types of flexible couplings offer varying degrees of heat resistance and performance capabilities. For example, certain types of disc couplings or metal bellows couplings are more suitable for high-temperature environments due to their robust construction and resistance to heat.
Regular Maintenance: In high-temperature applications, couplings may be subject to more stress and wear. Regular inspection and maintenance are essential to monitor the coupling's condition, lubrication, and alignment to ensure it continues to function optimally in the challenging environment.
Overall, flexible couplings can be utilized in high-temperature environments, but it is vital to choose a coupling specifically designed and rated for these conditions. Working closely with coupling manufacturers and considering the specific demands of the application will help ensure that the selected coupling can handle the challenges posed by furnaces, kilns, and other high-temperature equipment, providing reliable power transmission and contributing to the overall efficiency and safety of the system.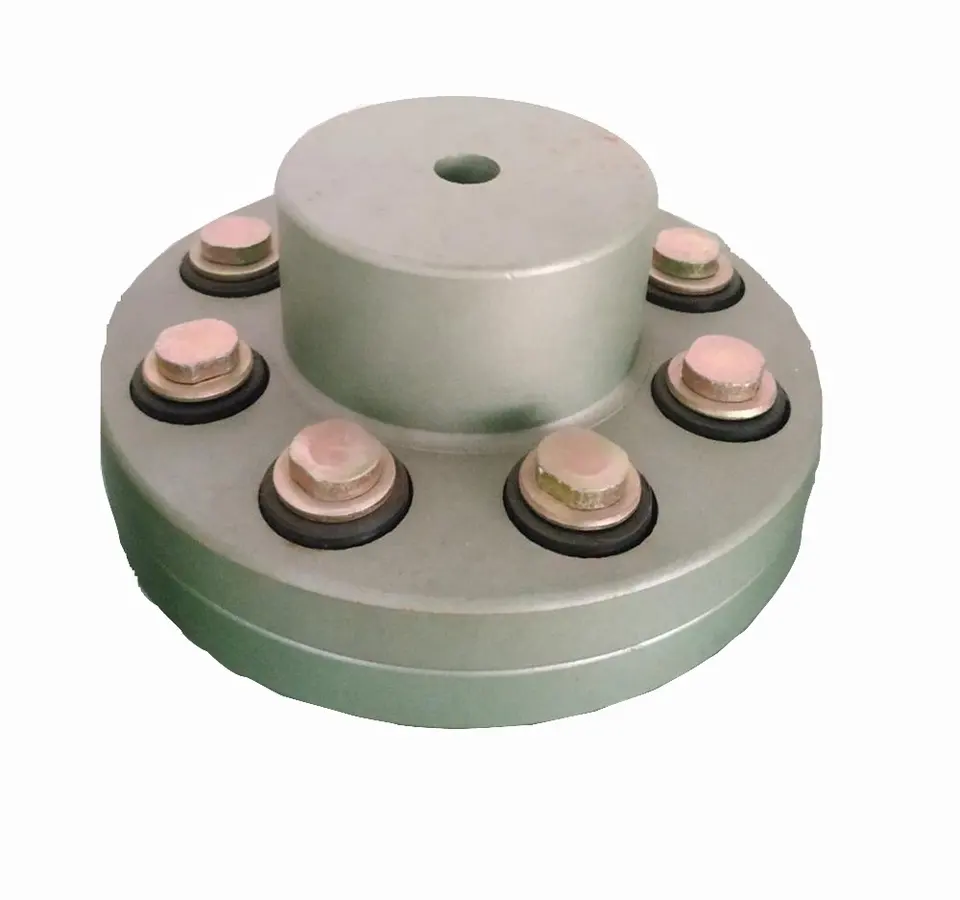 How does a flexible coupling handle angular, parallel, and axial misalignment?
A flexible coupling is designed to accommodate various types of misalignment between two rotating shafts: angular misalignment, parallel misalignment, and axial misalignment. The flexibility of the coupling allows it to maintain a connection between the shafts while compensating for these misalignment types. Here's how a flexible coupling handles each type of misalignment:
Angular Misalignment: Angular misalignment occurs when the axes of the two shafts are not collinear and form an angle with each other. Flexible couplings can handle angular misalignment by incorporating an element that can flex and bend. One common design is the "spider" or "jaw" element, which consists of elastomeric materials. As the shafts are misaligned, the elastomeric element can deform slightly, allowing the coupling to accommodate the angular offset between the shafts while still transmitting torque.
Parallel Misalignment: Parallel misalignment, also known as offset misalignment, occurs when the axes of the two shafts are parallel but not perfectly aligned with each other. Flexible couplings can handle parallel misalignment through the same elastomeric element. The flexible nature of the element enables it to shift and adjust to the offset between the shafts, ensuring continuous power transmission while minimizing additional stresses on the machinery.
Axial Misalignment: Axial misalignment, also called end-play misalignment, occurs when the two shafts move closer together or farther apart along their common axis. Flexible couplings can handle axial misalignment through specific designs that allow limited axial movement. For instance, some couplings use slotted holes or a floating member that permits axial displacement while maintaining the connection between the shafts.
By providing the capability to handle angular, parallel, and axial misalignment, flexible couplings offer several advantages for power transmission systems:
They help to prevent premature wear and damage to the connected equipment, reducing maintenance and replacement costs.
They minimize vibration and shock loads, enhancing the overall smoothness and reliability of the machinery.
They reduce the risk of equipment failure due to misalignment-induced stresses, improving the system's operational life.
They allow for easier installation and alignment adjustments, saving time and effort during setup and maintenance.
Overall, flexible couplings play a crucial role in handling misalignment and ensuring efficient power transmission in various industrial applications.



editor by CX 2023-08-15