Product Description
SDSX Grooved Flexible Coupling
Systems & Performance
SDSX Grooved mechanical couplings(GMC) are available in both rigid and flexible models.
Flexible couplings are designed to accommodate axial displacement, rotation and a minimum 1 degree of angular movement.
Flexible couplings are used in applications
that call for curved or deflected layouts or when
systems are exposed to outside forces beyond
normal static conditions.such as seismic events or where vibration or noise attenuation are a concern.
Description
SDSX Flexible coupling is designed from 1″-12″, and pressure is 300psi/2070 kPa.
Bolts/Nuts: Heat-treated plated carbon steel, meeting its mechanical properties Grade 8.8.
Gaskets: EPDM, silicon rubber and Nitrile rubber.
Dimensions
 
Nominal
Size mm/in
Pipe O.D
mm/in
Working
Pressure
PSI/MPa
Bolt Size
Dimensions mm/in
No.-Size   mm
Ø
L
H
25
1
33.7
1.327
300
2.07
2-3/8*45
60   
2.362
102 
4.016
45 
1.772
32
1¼
42.4
1.669
300
2.07
2-3/8*45
70 
2.756
106 
4.173
44 
1.732
40
1½
48.3
1.900
300
2.07
2-3/8*45
73 
2.874
108 
4.252
44 
1.732
50
2
57.0
2.245
300
2.07
2-3/8*55
83
3.268
122 
4.803
45 
1.772
50
2
60.3
2.375
300
2.07
2-3/8*55
87
3.425
123 
4.843
44 
1.732
65
2½
73.0
2.875
300
2.07
2-3/8*55
100 
3.937
138 
5.433
44 
1.732
65
2½
76.1
3.000
300
2.07
2-3/8*55
103 
4.055
142 
5.591
45 
1.772
80
3
88.9
3.500
300
2.07
2- 1/2*60
117 
4.606
166 
6.535
45 
1.772
100
4
108.0
4.250
300
2.07
2- 1/2*65
137 
5.393
188 
7.401
48 
1.889
100
4
114.3
4.500
300
2.07
2- 1/2*65
139 
5.472
190 
7.480
49 
1.929
125
5
133.0
5.250
300
2.07
2- 1/2*75
163 
6.417
210 
8.268
49 
1.929
125
5
139.7
5.500
300
2.07
2- 1/2*75
168 
6.614
218 
8.583
49 
1.929
150
6
159.0
6.250
300
2.07
2- 1/2*75
192 
7.559
242 
9.528
49 
1.929
150
6
165.1
6.500
300
2.07
2- 1/2*75
193 
7.598
241 
9.488
49 
1.929
150
6
168.3
6.625
300
2.07
2- 1/2*75
198.5 
7.815
249 
9.803
50
1.969
200
8
219.1
8.625
300
2.07
2-5/8*85
253 
9.961
320 
12.598
59
2.323
250
10
273
10.748
300
2.07
2-7/8*130
335 
13.189
426 
16.772
68
2.677
300
12
323.9
12.752
300
2.07
2-7/8*130
380 
14.96
470 
18.504
65
2.559
Material Specification
Housing: Ductile iron conforming to ASTM A-536, grade 65-45-12.
Housing Coating: Paint red and orange
• Optional: Hot dipped galvanized, electro galvanized.
Gaskets
• EPDM: Temperature range -34ºC to +150ºC. Recommended for hot water service within
the specified temperature range plus a variety of dilute acids,oil-free air and many chemical services.
 
NOT RECOMMENDED FOR PETROLEUM SERVICES.
• Silicon Rubber: Temperature range -40ºC to +177ºC. Recommended for drinking water,
hot water, high-temperature air and some high-temperature chemicals.
NOT RECOMMENDED FOR PETROLEUM SERVICES.
• Nitrile Rubber: Temperature range -29ºC to +82ºC. Recommended for petroleum products,
air with oil vapors, vegetable and mineral oils within the specified temperature range.
NOT RECOMMENDED FOR HOT WATER
SERVICES OVER +150°F/+66ºC OR FOR HOT
DRY AIR OVER +140°F/+60ºC.
Installation
Certification


Showroom
Application
Package and shipment
Production and quality control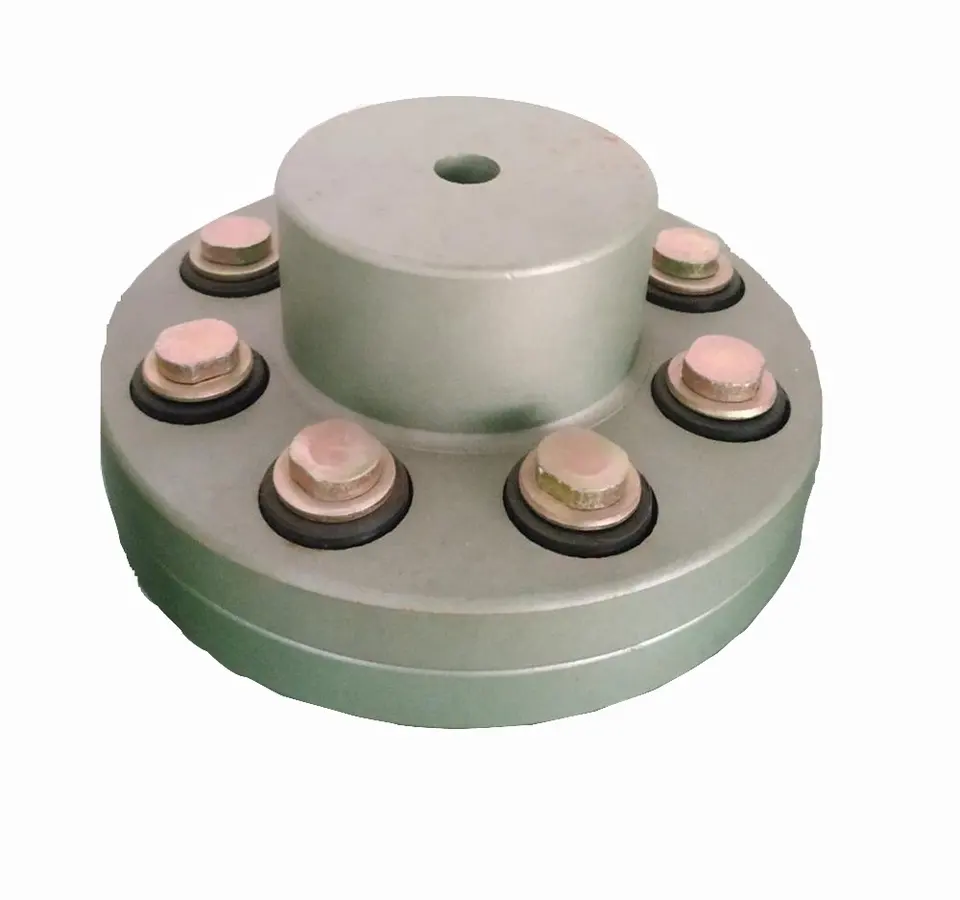 Can flexible couplings accommodate variable operating conditions and loads?
Yes, flexible couplings are designed to accommodate variable operating conditions and loads in mechanical systems. They offer several features that allow them to adapt to changing conditions and handle different loads effectively. Below are the reasons why flexible couplings are well-suited for such applications:
Misalignment Compensation: Flexible couplings can handle misalignment between shafts, including angular, parallel, and axial misalignment. This capability allows them to accommodate slight shifts in shaft positions that may occur due to thermal expansion, vibration, or other factors, ensuring smooth operation even in changing conditions.
Shock and Vibration Absorption: Flexible couplings can dampen shocks and vibrations that result from sudden changes in load or operating conditions. The flexible element in the coupling acts as a buffer, absorbing and reducing the impact of sudden loads or transient forces, protecting connected equipment and increasing system reliability.
Variable Load Capacity: Flexible couplings come in various designs and materials, each with its load capacity range. Manufacturers provide different coupling models with varying load capacities to accommodate different applications. Properly selecting the right coupling for the specific load conditions ensures reliable power transmission even under varying loads.
Compensation for Thermal Expansion: Temperature changes can cause thermal expansion in mechanical systems, leading to shaft misalignment. Flexible couplings can handle the resulting misalignment, compensating for thermal expansion and ensuring continuous and smooth power transmission.
Torsional Stiffness: Flexible couplings are designed with a balance between flexibility and torsional stiffness. This property allows them to adapt to variable loads while still providing the necessary rigidity for efficient power transmission.
Durable Materials and Designs: Manufacturers produce flexible couplings from durable materials like stainless steel, aluminum, or engineered elastomers. These materials ensure that the couplings can withstand varying operating conditions, including temperature fluctuations, harsh environments, and high loads.
Dynamic Behavior: Flexible couplings have a dynamic behavior that enables them to operate smoothly and efficiently under changing loads and speeds. They can handle variations in rotational speed and torque while maintaining consistent performance.
Application Flexibility: Flexible couplings find applications in a wide range of industries, from automotive and aerospace to industrial and marine. Their versatility allows them to accommodate variable operating conditions and loads in different systems.
Summary: Flexible couplings are well-suited for applications with variable operating conditions and loads. Their ability to compensate for misalignment, absorb shocks and vibrations, and handle thermal expansion make them reliable components in mechanical systems. The availability of various coupling designs and materials allows for the selection of the appropriate coupling based on the specific application requirements, ensuring optimal performance and longevity in variable conditions.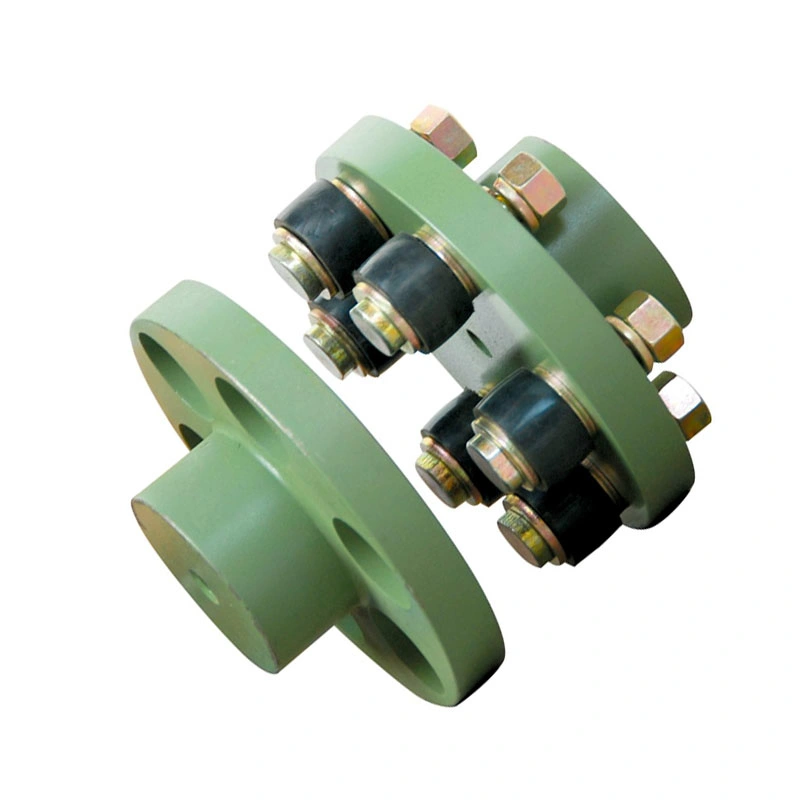 Can flexible couplings be used in the aerospace industry for critical applications?
Flexible couplings can be used in the aerospace industry for certain critical applications, but their usage is limited and carefully considered due to the stringent requirements and safety standards in the aerospace field. Here are some key points to consider:
Specific Applications: In the aerospace industry, flexible couplings are primarily used in non-flight-critical systems or non-safety-critical applications. They are commonly found in auxiliary equipment, ground support systems, and non-flight propulsion systems.
Weight and Space Constraints: Weight and space are crucial factors in aerospace applications. Flexible couplings must be lightweight and compact to minimize the impact on the overall weight and size of the aircraft or spacecraft.
High Reliability Requirements: Aerospace systems demand high reliability and fault tolerance. Flexible couplings used in critical applications must meet stringent reliability standards and undergo rigorous testing and certification to ensure their performance under extreme conditions.
Material Selection: Aerospace-grade materials are necessary to withstand the demanding environment of aerospace applications. These materials should have high strength-to-weight ratios, corrosion resistance, and excellent mechanical properties to handle the stresses and forces experienced during operation.
Certifications: Flexible couplings used in the aerospace industry must adhere to specific certifications and standards, such as those set by organizations like the Federal Aviation Administration (FAA) in the United States or the European Union Aviation Safety Agency (EASA) in Europe.
Redundancy and Safety Measures: In critical systems, redundancy and safety measures are paramount. Flexible couplings used in aerospace applications must be designed with redundancy features to ensure the system's continued functionality in the event of a failure.
Temperature and Environmental Considerations: Aerospace systems experience a wide range of temperatures and environmental conditions. Flexible couplings must be able to operate reliably in extreme temperatures, high altitudes, and other challenging environments encountered during flight or space missions.
While flexible couplings have their place in certain aerospace applications, flight-critical and safety-critical systems typically rely on rigid, precision-engineered couplings. These rigid couplings offer higher levels of torque transmission and precision but require careful alignment and installation.
Ultimately, the selection of flexible couplings for aerospace applications must undergo a thorough engineering evaluation and be approved by the relevant regulatory authorities to ensure the highest level of safety and performance in critical aerospace systems.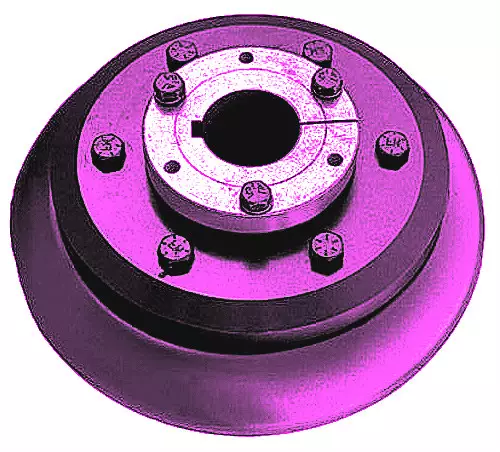 Are there any safety considerations when using flexible couplings in rotating machinery?
Yes, there are several safety considerations to keep in mind when using flexible couplings in rotating machinery. While flexible couplings offer numerous benefits in terms of misalignment compensation, vibration isolation, and shock absorption, improper use or maintenance can lead to safety hazards. Here are some important safety considerations:
Proper Installation: Ensure that the flexible coupling is installed correctly and securely following the manufacturer's guidelines. Improper installation can lead to coupling failure, unexpected disconnection, or ejection of coupling components, which may result in equipment damage or injury to personnel.
Alignment: Proper shaft alignment is essential for the reliable and safe operation of flexible couplings. Misaligned shafts can cause excessive stress on the coupling and connected components, leading to premature wear and possible failure. Regularly check and maintain proper shaft alignment to prevent safety risks.
Operating Conditions: Consider the environmental and operating conditions of the machinery when selecting a flexible coupling. Some couplings are designed for specific temperature ranges, hazardous environments, or corrosive atmospheres. Using a coupling that is not suitable for the operating conditions can compromise safety and performance.
Torque and Speed Limits: Always operate the flexible coupling within its specified torque and speed limits. Exceeding these limits can cause coupling failure, leading to unexpected downtime, equipment damage, and potential safety hazards.
Maintenance: Regularly inspect and maintain the flexible coupling to ensure its continued safe operation. Check for signs of wear, damage, or corrosion, and promptly replace any worn or damaged components with genuine parts from the manufacturer.
Emergency Stop Mechanism: In applications where safety is critical, consider implementing an emergency stop mechanism to quickly halt machinery operation in case of coupling failure or other emergencies.
Personal Protective Equipment (PPE): When working with rotating machinery or during maintenance tasks involving couplings, personnel should wear appropriate PPE, such as gloves, eye protection, and clothing that can resist entanglement hazards.
Training and Awareness: Ensure that personnel working with the machinery understand the potential hazards associated with flexible couplings and receive proper training on safe handling, installation, and maintenance procedures.
By adhering to these safety considerations, operators and maintenance personnel can mitigate potential risks and ensure the safe and reliable operation of rotating machinery with flexible couplings. Additionally, it is essential to comply with relevant safety standards and regulations specific to the industry and application to ensure a safe working environment.



editor by CX 2023-08-10